ARLS 2021 Summer Reading Program
June 1- August 31

Children's and Teen's Summer Reading 
Ages 0-5: Read 30 Books
Ages 6-12: Read 6 Books
Ages 13-18: Read 4 Books
To participate, children and teens, please pick up our Summer Reading kits at one of our eight locations.
In this green tote bag, there is a reading log, a a pink ticket, a bookmark, and stickers.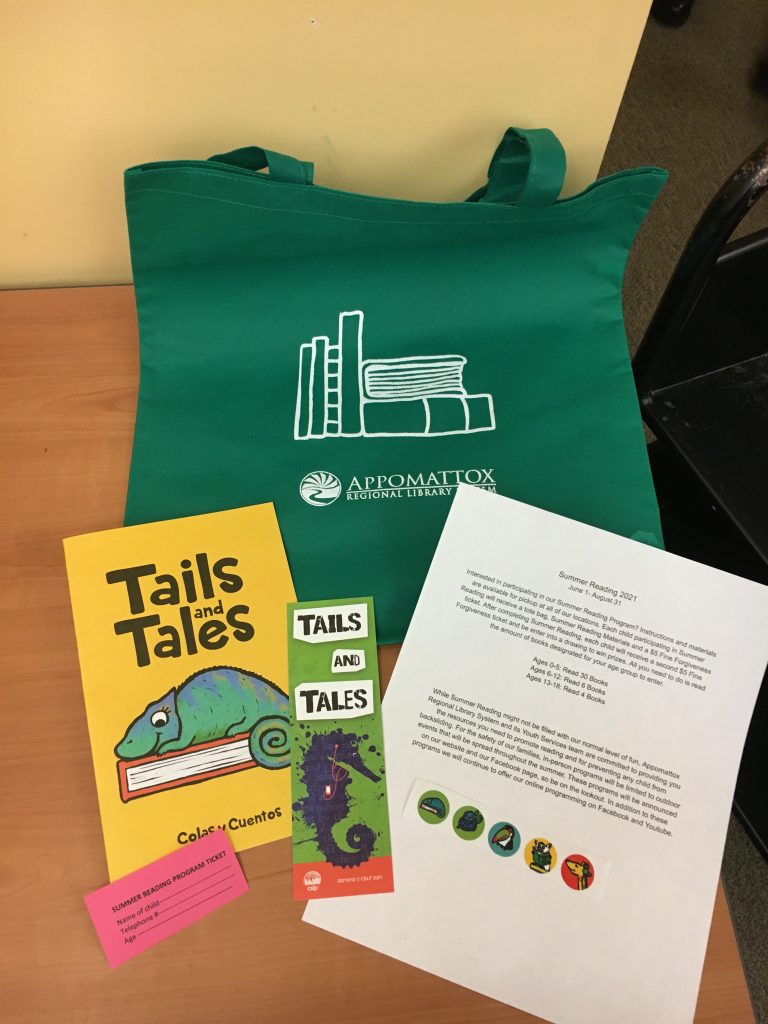 When you first get the kit, please fill out the pink ticket and bring it to one of our branches, which you can use to get $5.00 in late fees waived from your account.
After you finish your Summer Reading, please stop by any of our branches to be entered in to win the final prizes and to receive your second $5 Fine Forgiveness.
While we are unable to offer you and your family fun and exciting programs in our buildings, please be on the lookout for programs on our Facebook page and YouTube channel. 
Adult Summer Reading Challenge!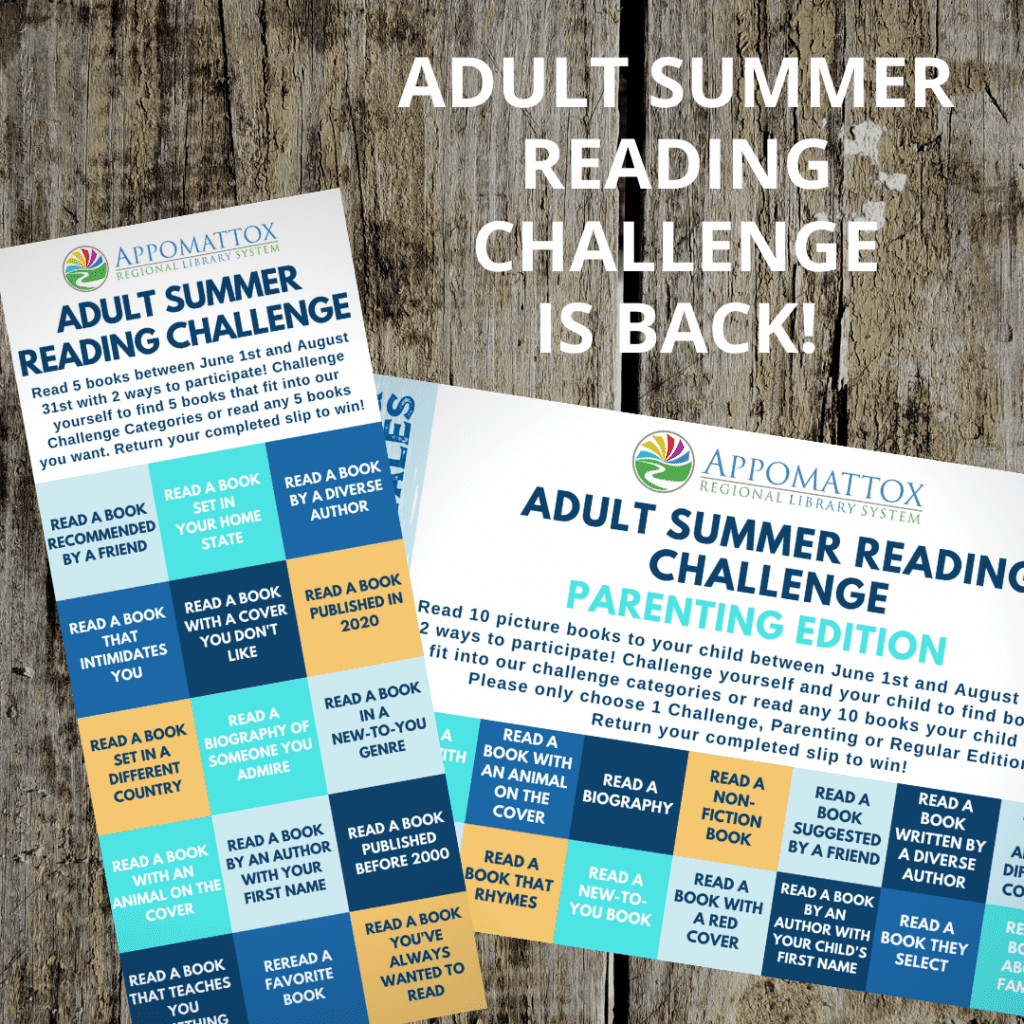 Download Adult Challenge: Parenting Edition
Download Adult Challenge Regular Edition
Back by popular demand our Adult Summer Reading Challenge with two versions and two ways to play!
Both Parenting and Regular Adult SRP entry forms are available at all our branches.
Both include our Challenge Categories to crank your summer reading up a notch, and to explore what you read and why. Challenge Categories are completely optional!
To participate in Adult Summer Reading you must read 5 books, in our Challenge Categories or not, between June 1st and August 31st. To participate in the Parenting Edition you must read 10 picture books to your picture book-aged child, between June 1st and August 31st, either using the Challenge Categories or not. Note if you're doing children's summer reading, kids between 0 and 5 must read 30 books, so this fits in nicely!
Once you've finished reading turn in your form for your prize tote bag and a chance to win the grand prize!!! Additionally, if you finish either version of Adult SRP you are eligible to have $5 of overdue fines waived from your library account.
Tote bags available while supplies last and winners for the grand prize will be notified in early September. Please only complete one Summer Reading Challenge.