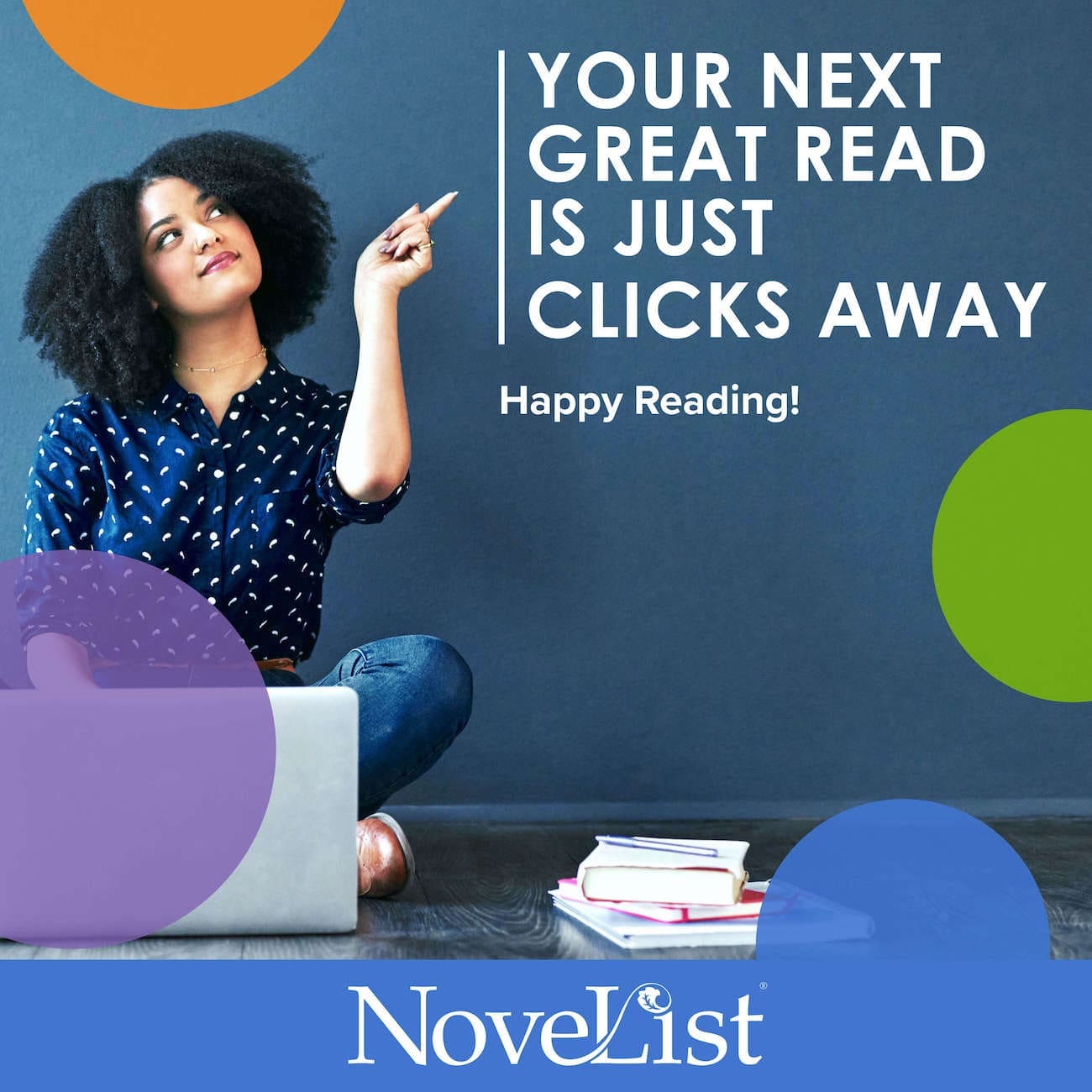 NoveList Plus is an online reader's resource that helps you uncover your next great read. NoveList Plus covers both fiction and nonfiction, for all ages. Simply type in the title of the last book you really enjoyed. NoveList will provide information on similar books and authors.
NoveList Features
Read-alike recommendations: Recommendations crafted by experts, with explanations of who wrote a recommendation and why the recommendation makes sense. Recommendations are available for titles, authors, and series.
Listen-alike recommendations for audiobooks: Style of narrator is important to many audiobook listeners. NoveList knows if the book is read by a single narrator or an assemble cast of characters, in addition to their usual book analysis.
Series information: A common challenge for readers — NoveList Plus has full series information, so you can decide if you're looking for a series or not.
Lists: Top ten, best of, favorites NoveList provides hundreds of reading lists that make it really easy to quickly find great books to read.