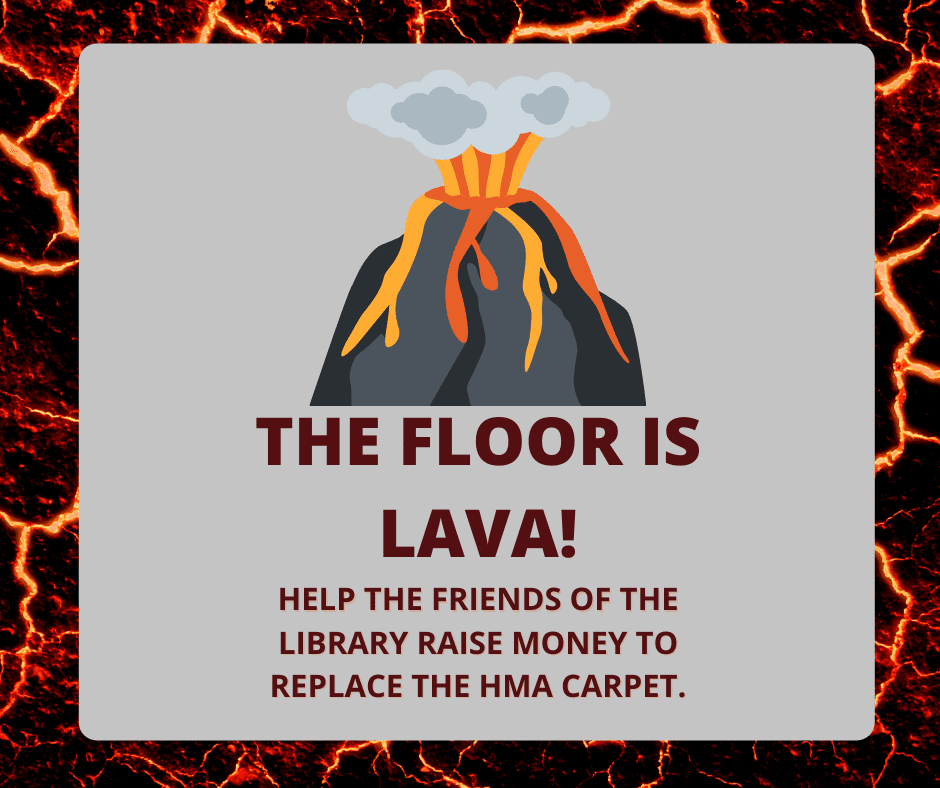 Dear Friend of the Library,
The Floor is Lava Fundraiser aims to replace the carpet in our large meeting room at the Hopewell Library. 15 years of constant use has left our carpets worse for wear. The Hopewell- Prince George Friends of the Library has volunteered to head up a fundraiser to help offset the cost.
Over the years this room has been and will continue to be a space for adult exercise classes, meetings, presentations, art programs, magic shows, and much more. Help us raise funds to replace the worn and stained carpet with commercial grade carpet squares. Here is how you can help.
You can donate online, by mail, or in person. Or, you can share information about our fundraiser and the importance of your local library with your friends and family.
$45 Donation covers the products involved and installation of 1 sqft 
---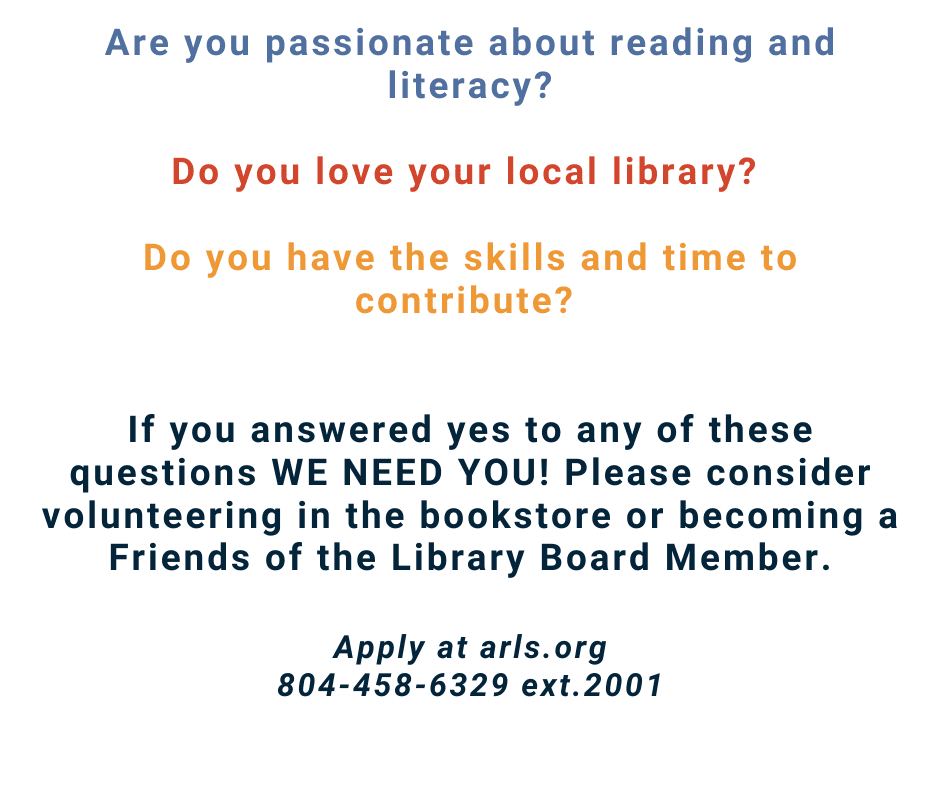 ---
Role of the Friends
Advocacy: The friends are able to advocate on behalf of the library at the local, state, and federal levels.  
Financial: The friends help provide the resources for additional programming; much-needed equipment, support for children's summer reading, and special events throughout the year.
Service: Many of our friends choose to give the gift of their time to the Friends bookstore, fundraisers, book sales, and outreach events that spread the word and raise funds for the library.
Follow the Friends of ARLS on Social Media
---
Become a Friend
The Hopewell-Prince George Friends Of The Library
If you wish to become a member by sending a check please fill out the following Membership Form.
If you wish to donate to The Friends of the Library Dinwiddie by writing a check, please make your check payable to The Friends of the Library Dinwiddie and send it to P.O Box 480 Dinwiddie, VA 23841. Please check with your employer about a matching donation.