---
The Hopewell-Prince George Friends Of The Library and Friends of the Library Dinwiddie are a group of citizens who join together to support, improve, and promote The Appomattox Regional Library System.
Executive Board Meetings 4 times a year

Spring and Fall Membership Meetings 

Opportunities to head up a committee or fundraiser 
Role of the Friends of The Library 
Advocacy: The friends are able to advocate on behalf of the library at the local, state, and federal levels.  
Financial: The friends help provide the resources for additional programming; much-needed equipment, support for children's summer reading, and special events throughout the year.
Service: Many of our friends choose to give the gift of their time to the Friends bookstore, fundraisers, book sales, and outreach events that spread the word and raise funds for the library.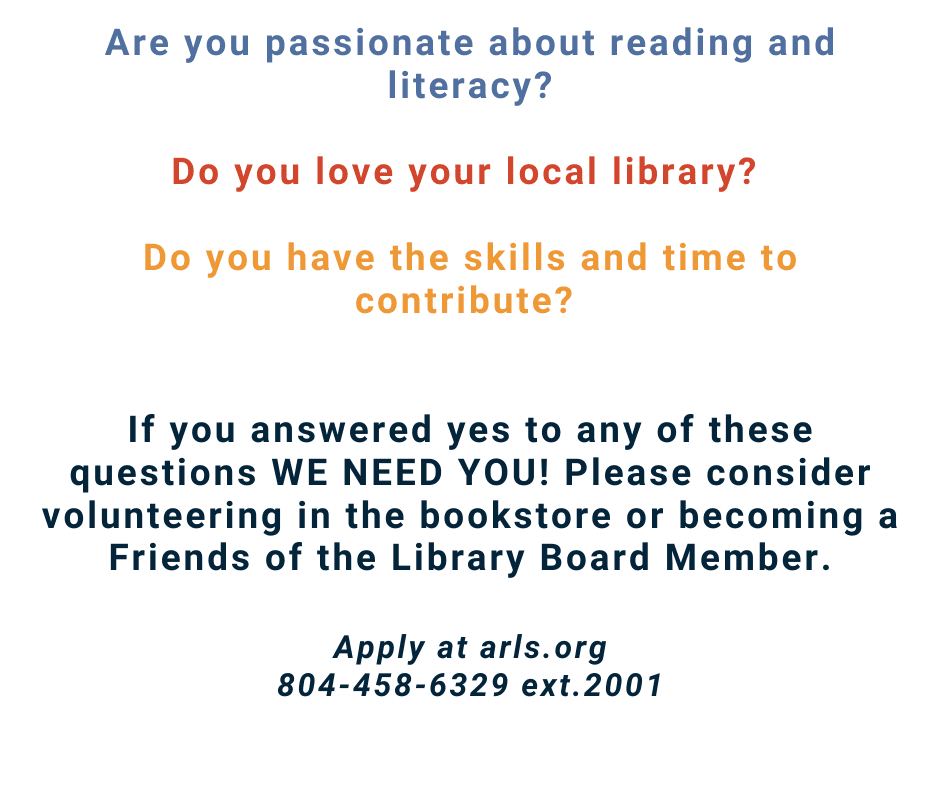 Current Fundraisers and Events:
The Floor is Lava: 15 years of constant use has left our carpets worse for wear. Help us raise funds to replace the worn and stained carpet with commercial grade carpet squares. Here is how you can help: You can donate online, by mail, or in person. Or, you can share information about our fundraiser and the importance of your local library with your friends and family.