ARLS 2020 Summer Reading Program
June 15- Now Extended to August 31

Children's and Teen Summer Reading 
Ages 0-5: Read 30 Books
Ages 6-12: Read 6 Books
Ages 13-18: Read 4 Books
Download Children's and Teen Reading Log
If you prefer, instructions and materials can be picked up at one of our 4 curbside locations or in-person at the Hopewell or Prince George Branch. Find out information on curbside pick up and COVID-19 updates here.
After you've reached your reading goal, email youthservices@arls.org for your completion prize book and certificate
While we are unable to offer you and your family fun and exciting programs in our buildings, please be on the lookout for programs on our Facebook page and YouTube page. 
Adult Summer Reading Challenge!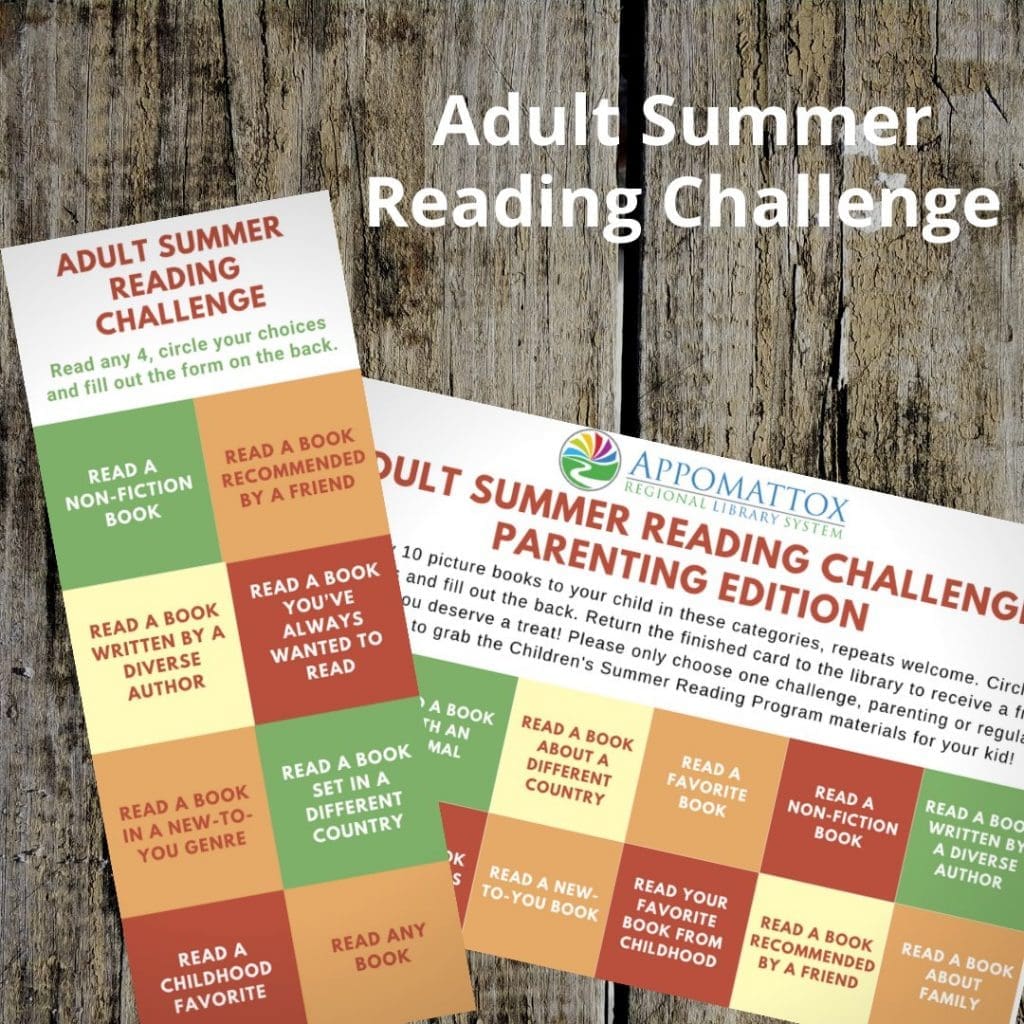 Download Adult Challenge: Parenting Edition
Download Adult Challenge Regular Edition
This year we are changing up our usual Adult Summer Reading to include a reading challenge! We hope it will spark conversation. As always, you have to read four books and report back to us to be entered for the grand prize. This year though we have eight categories of books and your four books must fall into one of those categories. Challenging what you normally read is a fun way to explore what you enjoy and why! When you finish your books circle the categories completed and write the titles on the back of the form. Turn it in to select a free book! All entries will also be submitted for the grand prize.
Are you a parent who is extra busy this summer with the lack of childcare? We've created a Parent Summer Reading Challenge for you! Like our regular challenge, the Parent Summer Reading Challenge provides categories of books to choose from, but it's made for parents of little kids! Reading to your kids is great and should be rewarded. Please choose which challenge you'd like to try and only complete one entry. Both the Regular and Parenting Edition will be entered for the grand prize drawing. Email admin@arls.org if you have any questions.