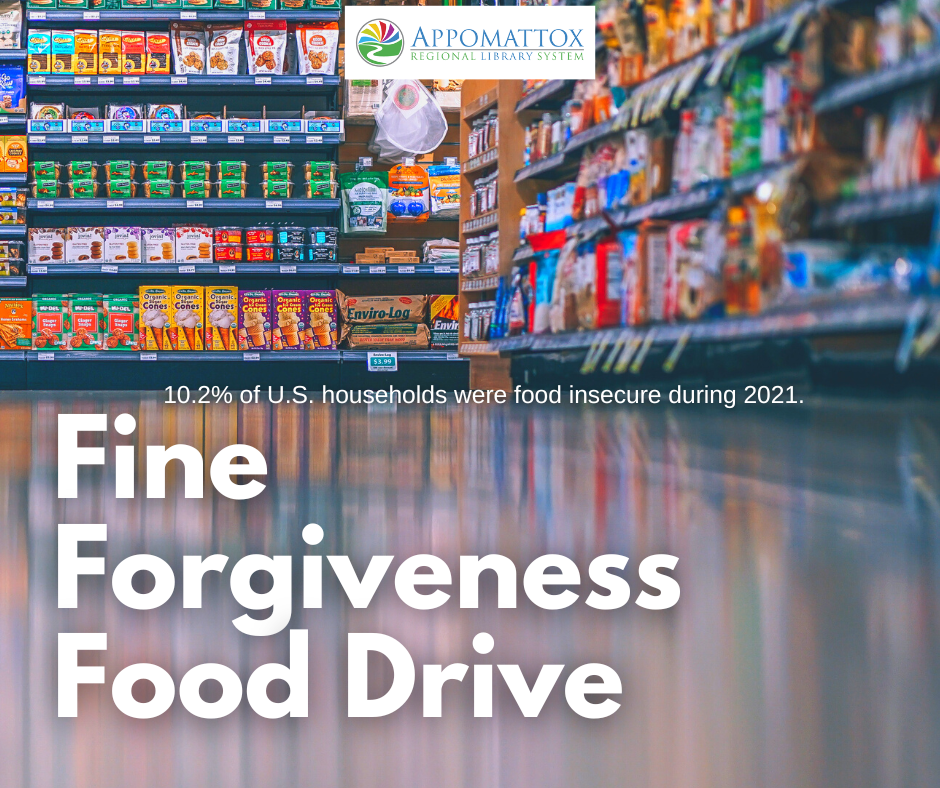 Our Fine Forgiveness Food Drive returns! We will be collecting non-perishable items during the month of January for local Food Banks. $1 of library fines will be forgiven for each non-perishable item donated with a max of $5 per person. Only overdue fines will be waived. Fees from lost items do not apply. Donations will be kept in the jurisdiction they are received so if you donate at your local branch you're helping your community! Most needed items include peanut butter, tuna fish, and canned vegetables.
Suggested items:
Peanut Butter (or nut butters)
Canned Beans
Rolled Oats
Canned Fruit (in juice)
Canned Vegetables
Soups (low sodium)
Canned Tuna
Pasta
Pasta Sauce (low sodium)
Whole Grain Cereals
Chicken, Beef, and Vegetable Broth
All participation welcome even if you don't have any library fines! Donations will go to our community partners; The Hopewell Food Pantry, The Dinwiddie Food Bank, and the Prince George Food Bank.