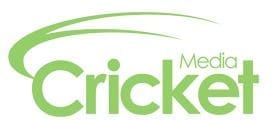 The eBook Cricket Media Collection includes more than 400 titles in eBook format and is suitable for Children grades Pre-K through 8th. Cricket is an internationally recognized education company with award-winning print content for children, families and educators. Cricket is focused on engage children in a wide variety of subjects and disciplines helping them explore and expand their worlds from Ebsco.

Ebsco's Explora is a user-friendly interface, designed to meet the unique needs of its users. Explora supports both student research and classroom instruction. Within Explora, or separately, you can search in age appropriate and diverse databases such as Newspaper Source, Masterfile Complete, Read It!, various eBook collections, and Cricket Media. Explora is also available in formats in student friendly formats, presenting age-appropriate materials from within all of Ebsco's subscribed databases.
Explora Primary Schools (grades K-5)

This collection features more than 17,000 world history eBooks to meet the content needs of students in their research. Titles encompass a variety of subjects, including medieval history, history of music, history of science, law in history, history of philosophy, art history, history of technology, history of business and economics, history of religion, military history and more.

This collection features full-text eBook coverage that aligns with recreational and educational reading for the primary grade student.
World Book Online's early childhood digital resource, is a child's first encyclopedia, eBook, and introduction to core early concepts.  With read-aloud across all functions, the 60 stories in "World of Reading" and "Trek's Travels" tie learning together through videos, games, and printable activities.  Twelve stories are available in both Spanish and English, and the worksheets also offer written instructions in Spanish. Classic songs, nursery rhymes, and fairy tales complete the program, and are often included in the lesson plan for each story.

Kids InfoBits meets the research needs of students in Kindergarten through Grade 5. It features a developmentally appropriate, visually graphic interface, a subject-based topic tree search and full-text, age-appropriate, curriculum-related magazine, newspaper and reference content for information on current events, the arts, science, health, people, government, history, sports and more.