The library offers materials that can be checked out on a variety of subjects including tailoring resumes for specific fields, certification and licensing test prep, interview skills, and advice on changing careers. These items can be found in our catalog and checked out by any patron with a library card in good standing.
Searching Online at the Library
Since a lot of jobs are now being advertised through internet sites, and have required electronic applications, you may find yourself spending a lot of time searching for jobs online. Some of the common websites used by job seekers are Indeed, LinkedIn (which also offers online resumes), U.S. Jobs and USAJobs (for government opportunities), Idealist (for nonprofit and volunteer opportunities), The Ladders, Neuvoo, Monster,
ZipRecruiter, & CareerBuilder.
Although librarians often do not have time to sit down with a patron for extended amounts of time, we can help you find some of these websites and get you started using them. You may also consider visiting the Virginia Employment Commission in Petersburg, as they are able to spend more time with job seekers one-on-one to find and apply for jobs.
Glassdoor is a free career resource, not only for finding jobs, but for researching companies, accessing salary reports, getting resume help, preparing for interviews, taking career classes, and more.
Access Glassdoor by clicking on the green button to the right

Also check out Career Transitions, which is available to you thanks to the Library of Virginia. Career Transitions is a great career resource, that not only helps you find jobs, but will help you get resume help, prepare for interviews, or explore new career paths.
Access Career Transitions by clicking on the blue button to the right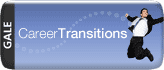 Other Links for Local Job Help