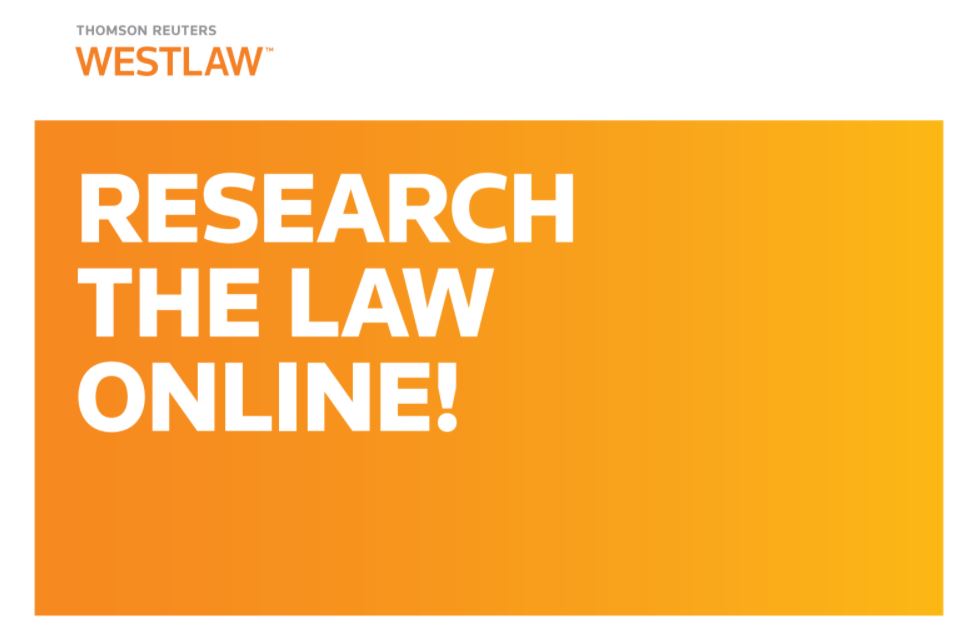 Westlaw is a legal research resource that will allow you to search for cases, statures, forms (including divorce, bankruptcy, immigration, wills, estate planning, etc.) and more.
Access is available on all computers at seven of our eight locations (every location but Burrowsville) or available from home.
To access this resource from outside the library:
Patron Self-Registered Complimentary Remote Access:  20 hour / 14 day expiry (for library patrons in need of legal research access).  Libraries are invited to inform patrons how to self-register for complimentary, remote Westlaw Patron Access:
Access the Westlaw Patron Access request page https://legal.thomsonreuters.com/en/c/remote-patron-access#form and enter your email address.
Complete your contact information. In the Organization Type field, do not change the field for 'Government – State or Local'
Skip the "Add Colleagues" page
Click "I agree to Terms & Conditions and click Create Profile
Create OnePass Profile and Security fields
Confirm your OnePass profile and click Get Started to begin searching on Westlaw Patron Access!
IDs created using this link will have access to Westlaw Patron Access for a total of 20 hours or 14 days, whichever expires first.  Email addresses must be unique for delivery of a new temp access credential.
Technical support is available from the OnePass support team at 800-937-8529.
Want more directions on how to use Westlaw? Check out the detailed guide below.